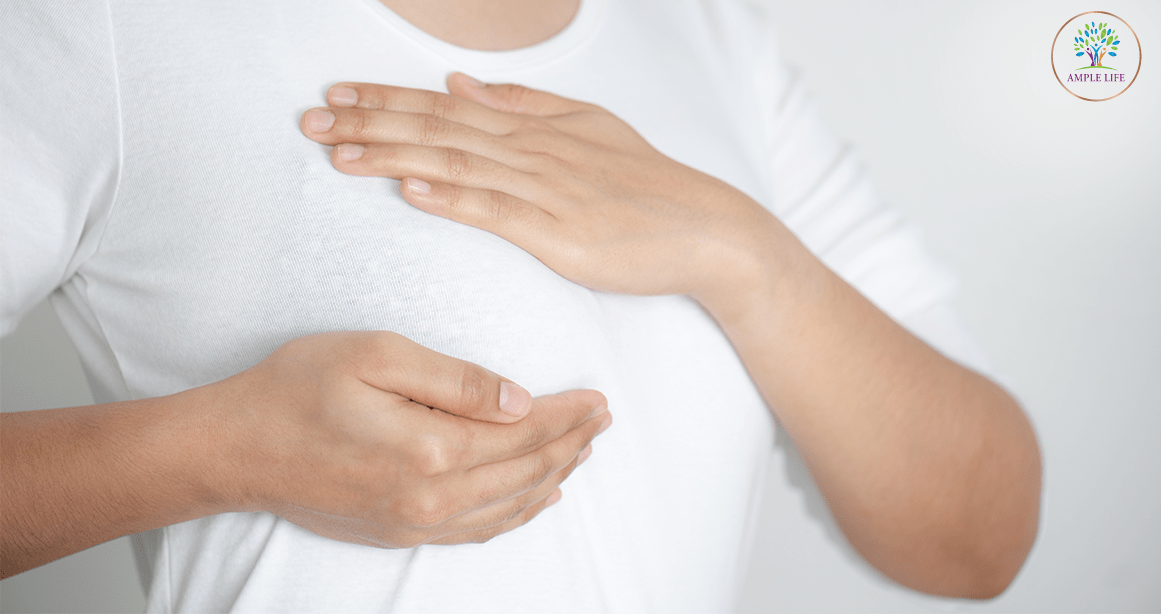 It is important to understand that every woman's body is different and hence, our breasts can also vary greatly in size, shape and colour from people to people. Although genetics play a huge role, certain lifestyle habits or unavoidable circumstances can contribute to sagging breasts too. 
Pregnancies can cause the ligaments supporting your breasts to stretch and droop as they get heavier, smoking results in your skin losing its flexibility and stretch, larger and heavier breasts are more likely to sag, and menopause can also create hormonal changes that affect your skin's elasticity. 
However, there is hope as there are natural ways to firm your bust. Here are some non-invasive and effective ways to improve sagging breasts, including a natural breast enhancement treatment in Singapore. Read on to find out more.
1. Improve your posture
Although it is not as known, a bad posture can in fact greatly affect how your breasts look. This is caused by a hunched or bent back resulting in the breasts hanging by their own weight, putting pressure and tension on the breast tissues that will only accelerate or worsen sagging. 
With a good posture, less strain is put on the breast tissues. Keep your back straight and pull your shoulders back to evenly distribute weight to prevent premature breast sagging. 
2. Wear a properly fitted bra
Wearing a properly fitted bra is one of the best and easiest breast firming ways. Bras provide support for our breasts to reduce strain on the supporting tissues and muscles, which will, in turn, prevent sagging. On the other hand, an ill-fitted bra that is too loose or too tight either does not give adequate support or puts more strain on your breast tissues – two things you do not want. 
Hence, always make sure your bras are properly fitted by placing two fingers under your bra band – if there is ample space, then your bra may be too big on you. Take note to also get your bras refitted if you lose or gain weight.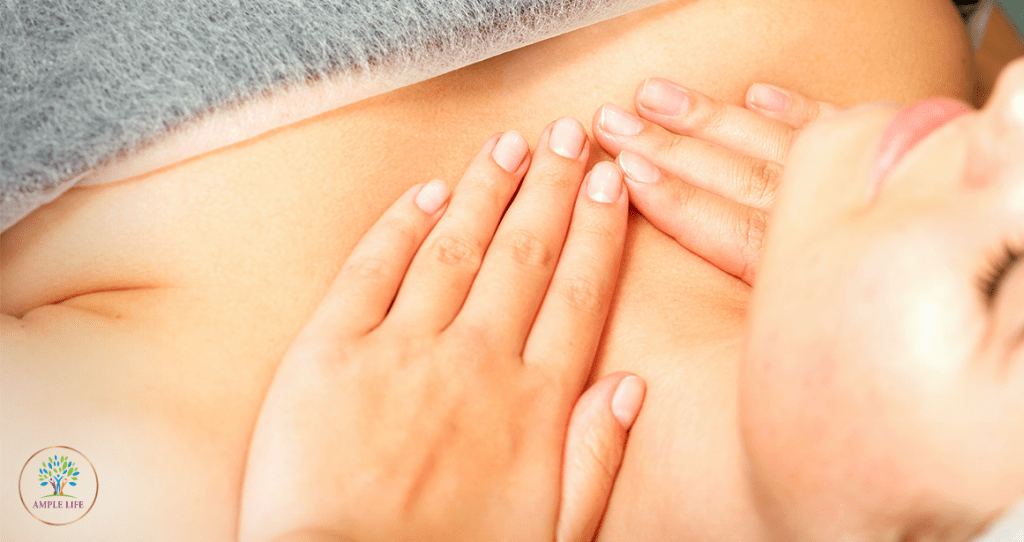 3. Try breast-firming exercises
Before delving deeper into the breast-firming exercises, it is worth noting that you cannot firm up breast tissue but rather, exercise the fibrous connective tissue and muscles beneath the breasts to improve the overall appearance of your bust. 
According to Healthline, certain chest exercises may help – pushups, dumbbell chest presses and travelling planks are some great ways to activate the chest muscles. 
4. Get a breast massage done
If you have tried the methods mentioned above but find that results tend to show up slow or you do not really see a difference, one other natural breast enhancement method is to go for breast massages. 
Getting breast massages done is a great way to improve the appearance of saggy breasts by increasing blood flow to the breast tissues. Specially formulated ingredients in Ample Life's massage oil include Swiss Caviar and more than 100 natural herbs that can also help to improve the firmness and elasticity of the skin. 
Breast massage at Ample Life
Consider our Essential Bust Lifting & Firming Therapy here at Ample Life, a beauty and wellness centre that believes in nourishing the body from the inside out. 
We use a special lifting massage technique paired with our exclusive ultra-premium active ingredients in our products to rejuvenate your skin, increase the breast lifting effect and strengthen the muscles in the bust area to achieve firmer bust lines.
This breast massage is great for regular maintenance too and you do not have to be dealing with saggy breasts to be able to try it out. As the major meridian pathways pass through the breast region, it is also for women's overall wellness and sub-health.