Skin – DETOX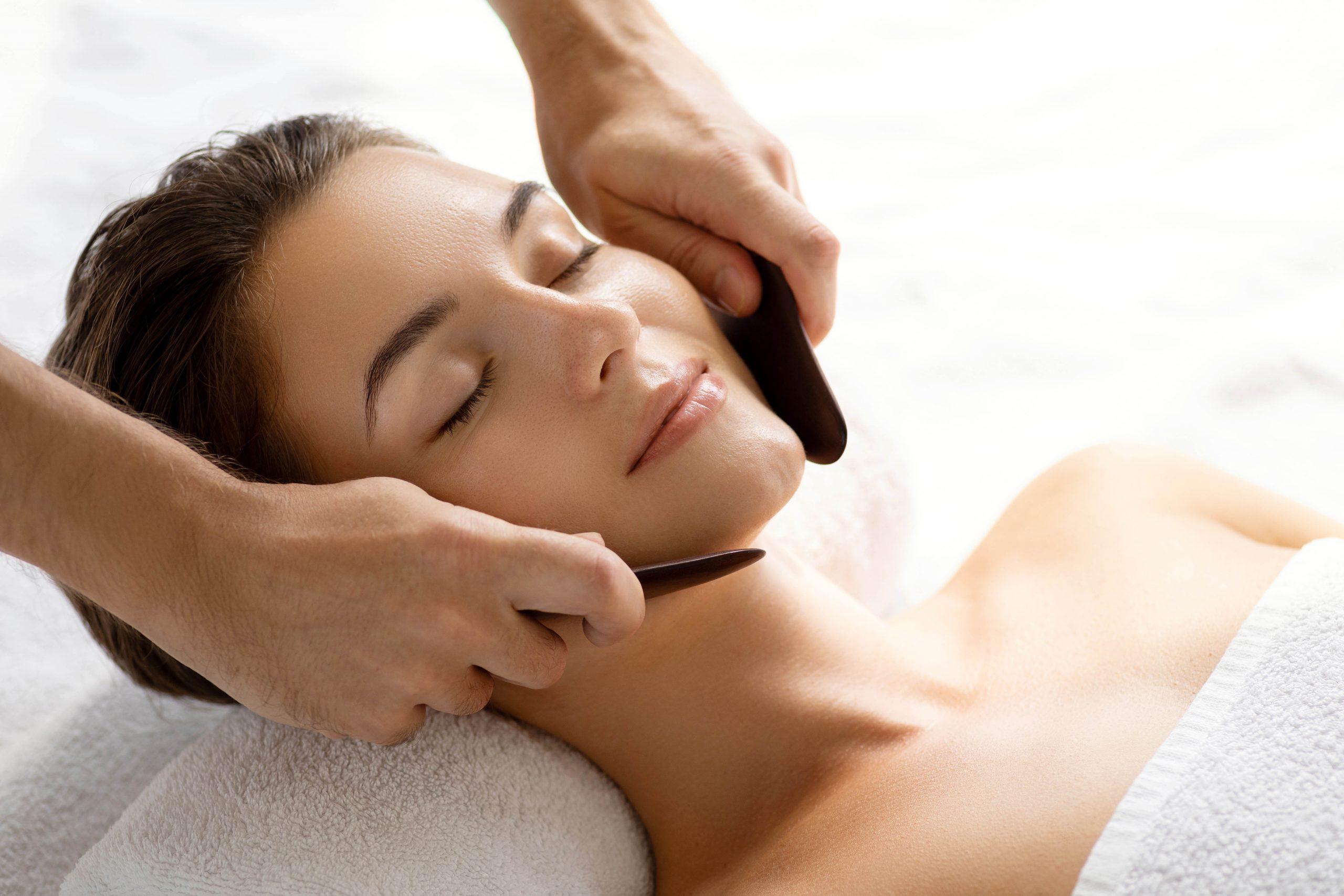 Try our gua sha facial treatments!
Activates facial meridian points with our special massage techniques & tools which promotes better Qi flows and blood circulation. It revitalizes skin cells, eradicates skin dullness, reduces puffiness and achieves a radiant skin.
Suitable For: Dull, Dry, Allergic, Combination, Aging
Bojin Detox Facial (90mins)
Promotes better Qi flow & blood circulation, enhances lymphatic drainage, improves skin absorption of nutrients and achieve instant lifting.
Oriental Gua Sha 3in1 with Basic Women Care (120mins)
Revives dull skin with our Signature Gua Sha Face Therapy coupled with our in-house techniques to stimulate facial meridians and lymphatic movement which promotes detoxification, instantly reduces skin dullness & puffiness. In addition, it revitalizes and brightens skin complexion. This popular treatment comes with a basic women care therapy that will further enhance women well-being.
Dynamic Bio- Face Detox with Hydro Delight (120mins)
Revives dull skin with our signature Qi-Renewal therapy which stimulates your meridian pathways and unknot the blockages. Coupled with our facial hydrating serum which restores the skin's moisture level, it promotes skin revitalization to attain a more brilliant skin.